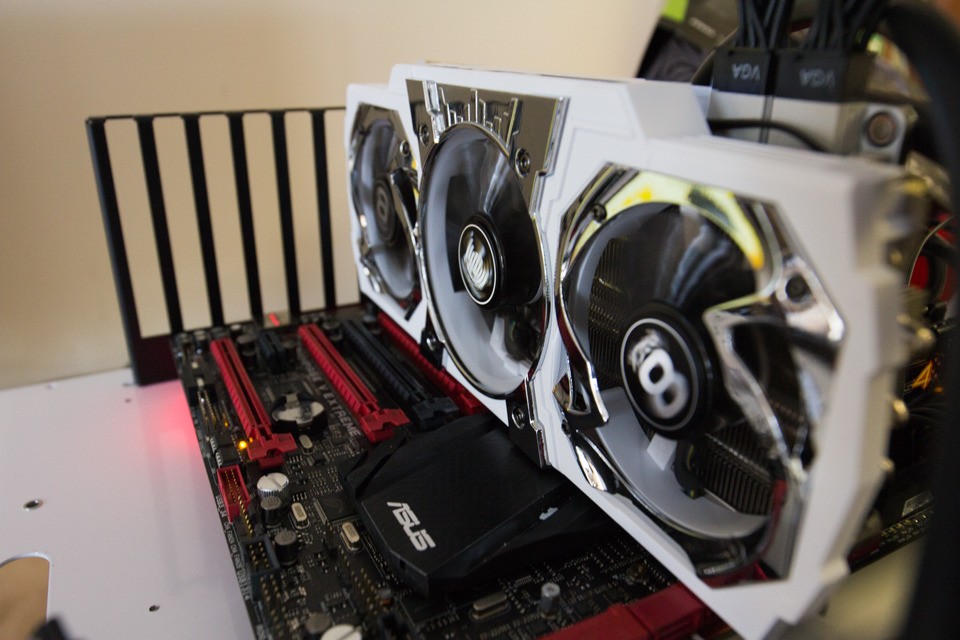 KFA2 have been making world record breaking GPU for several generations now. There 780 Ti HOF was by far the fastest 780 Ti on the market dominating 3D mark score boards on the Bot and Future marks own site. Since this ground breaking product the 980 HOF and 980 HOF 8Pack version performed in the same vein with at one stage 980 HOF holding all world records on HWbot.
When I received my test ES 980 Ti HOF back at Computex I was very excited by the product. Great power delivery and efficiency enabling me to take 3D mark 11 WR and Heaven WR using Ln2 cooling. The product oozing quality I had no qualms in recommending it for enthusiasts of elite tier hardware.
When the production 980 Ti HOF came into stock I could not wait to try one and show the forums what its capable of. First of all we have the look of the product. The distinctive white PCB, robust 3 fan 2.5 slot cooling solution and substantial white back plate all not only perform great as I will show later but look truly awesome. End users considering this card should note only two card SLI is possible on stock cooler as its too wide to cram cards close together in TRI SLI or above. For three way SLI plus KFA2 have a card with retrofitted waterblocks which handle this config perfectly. This seems sensible on there behalf as often anything over two way is often overheating on any air cooling solutions.
Read my full review of the graphics card here.